BVI Crewed Catamaran Charters
What you need to know to charter a BVI crewed catamaran.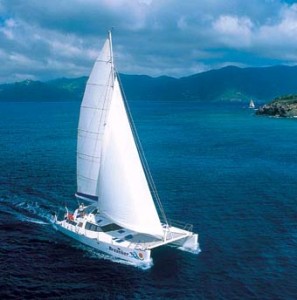 BVI Crewed Catamaran Charters: How to select the best catamaran.
Dear Passionate Traveler,
Generally guests are new to the private crewed catamaran charter, so you'll need all the information about planning such a wonderful trip as early as possible.
The Yacht Charter Broker
One of your first major decisions is, "which charter company to work with?" It is your charter broker who guides you to the best captain and chef teams on board the better catamarans. It is your broker who provides those out-of-the-way anchorages as well as the well know ones for you to enjoy.
For a successful charter itinerary you need a broker with a vast experience and knowledge of the locations. Andrew was a captain in the Caribbean for five years so he has chartered in many of these locations and he knows most of the areas for snorkeling, diving and sight seeing. Many captains and very few charter brokers (if any) will know about the 4 sixteenth century cannons in about 10 feet of crystal clear water in the Virgin Islands.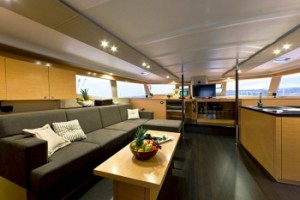 Few will have heard of Muskmelon Bay, the Arena and Beneures Bay. Almost no captains takes their guests to the outside of Coulequan Barrier reef to snorkel.
Click the following link for more information on diving and snorkeling on your BVI crewed catamaran charter.
Crewed Catamaran Charter Locations
Not all locations are equal, the Bahamas are totally different than the Virgin Islands, Greece or the French Riviera.
Speak to Captain Andrew about these differences and how they can impact your catamaran vacation. The choice of a location to based a crewed catamaran varies by the catamaran's owner; some owners just wish to have their catamaran charter in the Bahamas because they have already seen all the other islands.  The most popular choice is by far in the British Virgin Islands.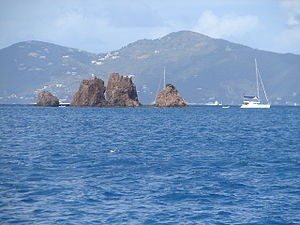 The reasons for the British Virgin Islands are many, none more important than the fact that there are 32 islands that are set in a rough circle which protects the area from the ocean swell.
Hence, the well deserved name, "the world's most popular sailing destination". If it is your first time renting a crewed charter catamaran then your charter needs to be on a BVI Crewed Catamaran.
We do believe that Mother Nature did her best work in the British Virgin Islands, this is a Peter Pan land for adults.
View our Top 10 list of BVI Crewed Catamarans
Which Captain and Crew Teams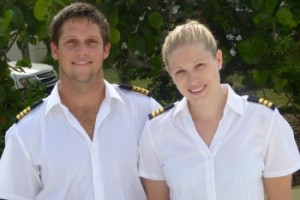 More importantly is which captain and crew team you should select for your BVI catamaran adventure. You simply have to be with the most wonderful people or your entire charter may be uncomfortable.
Our charter company is not here to save you $500 on your catamaran, but rather our major task is to guide you towards the right captain and crew team so that you are guaranteed a magnificent adventure. From his 5 years experience of being captain on a catamaran in the Virgin Islands, Andrew has come to know all the old and new captains working crewed catamarans in the BVI and the wider Caribbean Islands.
Plus, Andrew and his staff hasn't missed the annual charter broker boat show since 1990 so they are always up to date on all the catamarans, their captains and crews.
See our choices of the top 10 crewed catamarans in the Virgin Islands today.
It is virtually impossible to find better captain and chef teams than these featured.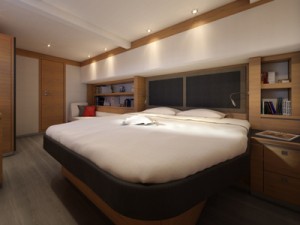 Generally crewed catamarans feature all equal queen sized cabins. A few BVI crewed catamarans have one, two and sometimes three king sized cabins all fully en-suite. Some catamarans do not feature all ensuite cabins and when this happens the rates will be lower than normal. So be careful of lower rates; there is always a reason.
Today crewed catamarans are everywhere. Greece finds a few good catamarans operating out of Athens. Crewed catamarans can also be found in the Bahamas, the French Riviera and other locations as well. The crewed catamaran has stood the test of time.
I have also noticed that, when selling second-hand catamarans, their price today is more than 2 years ago. I have a 1992 model luxury catamaran which is still popular today in the charter industry and makes a fist full of dollars.
BVI Fully Crewed Catamaran Charters