Catamaran DOLCEVITACAT
Catamaran DOLCEVITACAT is available for charters in Caribbean
Low Price:
$28,500
| High Price:
$32,500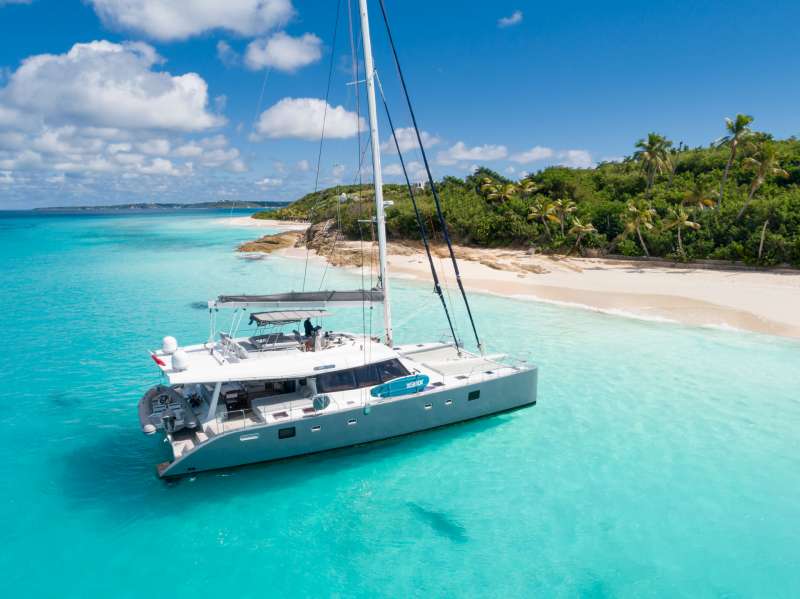 Accommodations:
DolceVitaCat accommodates 8 guests in 4 queen ensuite cabins.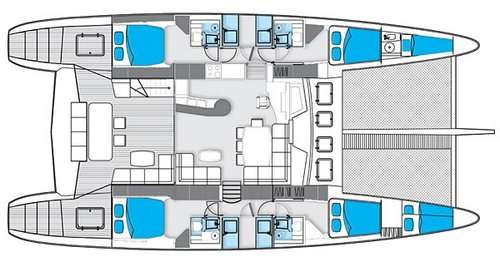 Amenities
Hammock:
Windscoops:
Minimum Age:
Pet Type:
Generator:
1 X KW17 AND 1 X KW13
Water Sports
Dinghy Size:
HIGHFIELD A 470
Paddle Boards:
Other Toys:
SUBWING (2), KNEEBOARD (1), TUBE (2), MONOSKI (1)
Other Entertainments:
EVERY CABIN HAS SMART TV - SAT TV
Communications:
SAT PHONE AND INTERNET
Crew Profile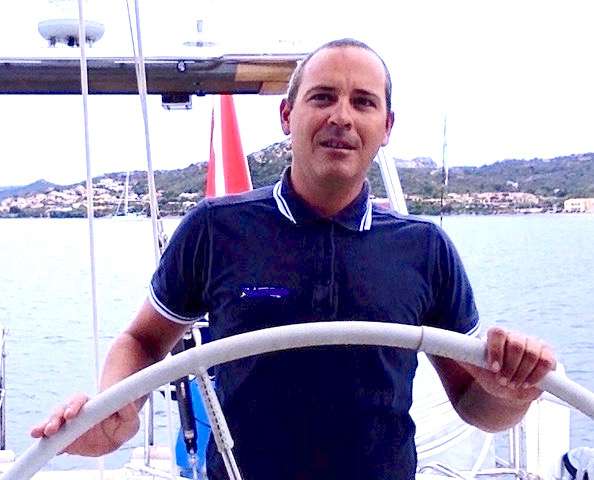 CAPTAIN JEAN PIERRE HOFFMAN, aka JP, has been working in the yachting industry for seven years, starting his career with an Atlantic crossing. This got him hooked on sailing, although some of his first professional jobs as crew were on large Motor Yachts based in the US, where he acquired a great level of yacht care skills.

Since obtaining his Yachtmaster's license JP worked in the South Pacific for two years as Captain/ Divemaster on charter yachts, then more recently in the Caribbean/ BVI as Captain/Dive Instructor with Genevieve, using his Superyacht training to run them at a very high standard. Attention to detail, service, and safety are some of his main priorities.

JP is a passionate sailor with over 40000nm. Having grown up on a suburban coast near Cape Town South Africa, his youth was spent around the ocean doing favorite hobbies like surfing, bodyboarding, and diving. His sailing travels have taken him to places such as Indonesia, Fiji, and Vanuatu, where he ran Pacific charters. He has extensive charter experience in the BVI and the rest of the Caribbean. Being an avid diver, JP knows these areas from above and below!

Besides being a water lover, do not be surprised that he is a big help with table service and mixing cocktails, which were some jobs from his early youth. Described by his friends as funny, entertaining, and kind, JP likes to stay interactive with guests while still adhering to his high standards. A few of his mottos are "Life is short so make the most of it" and "Treat others the way you wish to be treated". When not on the water you'll find JP hiking, trail running, rock climbing, snowboarding, taking pictures, and socializing with his many friends. What doesn't he do?..." no talking religion or politics on board", just relax and enjoy!


CHEF GENEVIEVE MILLWARD has been working in the service industry for 8 years and excels at communication and customer service. A very talented chef, she acquired a Culinary Arts diploma at the Ashburton School in England. She has also spent a season in a ski lodge in France as 2nd chef, then Head chef, catering for 42 guests and 11 staff on a weekly basis, and also worked on a 72m expedition yacht as a stewardess, doing a yacht delivery from the Arctic to Norway. With excellent organizational skills, she works very well under pressure and always rises to new challenges. Working with JP as first mate/chef has also made Genevieve an excellent seafarer!

Growing up in the seaside town of Devon, England, Genevieve always had a love of the ocean and a desire to travel. She especially enjoys outdoor sports although reading and yoga are a few more of her hobbies. With a background in high-end restaurants since the age of 14, Genevieve has great knowledge and love of foods and cooking. Some favorite cuisines for her are Mediterranean/Middle Eastern, Indian/Sri Lankan, Indonesian, and all things Asian; she especially likes making sushi! In the tropics, she enjoys preparing seafood, but admits "it is definitely my indulgent desserts and sweet treats that guests rave about the most!"
Genevieve's friends describe her as adventurous, brave, and funny. She has a particular focus to be eco-friendly and look after the planet. She likes a mix of discreet and interactive service as appropriate, and one of her biggest pleasures is getting guests on board involved in the sailing when they have that interest. She looks forward to welcoming you aboard Dolce Vita!